With each new year comes changes to employment and labor laws that could impact your farming business. Agricultural businesses must comply with wage and hour laws that create other requirements for managing their labor. While the specifics of these laws can vary from state to state, there are several key issues that farmers should be up to date on to ensure their business remains compliant, and profitable, in 2023.
Increasing Minimum Wage
One of the most significant labor issues facing farmers today is the ongoing debate over minimum wage. While the federal minimum wage remains $7.25 per hour, many states have taken matters into their own hands by implementing higher minimum wage rates, some reaching $15 per hour or more.
Results from the 2022 USDA Farm Labor Survey showed that farm operators paid an average of $17.72 per hour in 2022, up 7 percent from the previous year. The high cost of complying with these increases could impact the bottom line of farmers who rely on seasonal labor.
These changes in income are also used to inform H-2A worker wages in the United States.
Navigating Complex H-2A Laws
In 2023, the H-2A visa program is vital to managing labor, particularly for farmers who rely on seasonal or temporary workers. H-2A allows farmers to bring in foreign workers for seasonal agricultural work when there are not enough domestic workers to fill open positions. While the program provides a crucial source of labor in the face of current shortages, it is also expensive, heavily regulated, and difficult to navigate.
It is estimated that California will employ 35,000 H-2A workers in 2023 despite a recent Department of Labor (DOL) adverse effect wage rate (AEWR) of $18.65 per hour, the highest in the nation. In addition to the high hourly wage, farm operators must also pay for housing, transportation, and meals for all H-2A employees.
According to labor law attorney Sarah L. Wixson, the scope of impact of changes to H-2A calculations is uncertain "due to changes in how the prevailing wage rates are calculated and how they are applied. An overinclusive job description can mean that everyone on your contract is paid at a higher rate. Cutting and pasting from last year's contract could get you in trouble this year."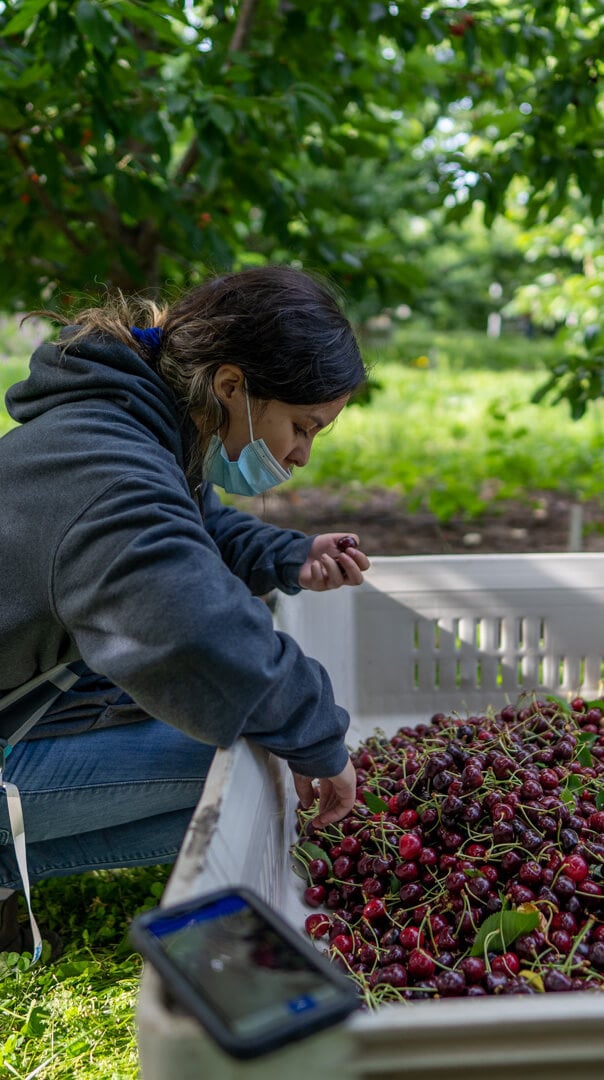 In the field
Notable Changes to H-2A
The H-2A program minimum wage standard requires employers to pay H-2A employees the highest wage between the DOL-mandated AEWR, the prevailing wage, and the statutory minimum wage.

The types of organizations that may conduct "prevailing wage" surveys are expanded and the number of data points prevailing wage surveys must include is reduced, potentially degrading the statistical validity of surveys and creating opportunities for worker advocates to make use of wage data to yield prevailing wage higher than the AEWR.

A new minimum per-occupant square footage on rental or public accommodation housing for H-2A workers.

Meals must be provided in a timely and sanitary manner with a standard for "nutritional adequacy."
A major flaw in the existing program is that it does not expand occupations in which H-2A employees may be employed to year-round occupations like dairy farming. Another issue impacting farm operators is the complexity of the H-2A application process. The visa application requires farmers to process time-consuming and overwhelming paperwork, creating additional barriers for farmers who need more resources and expertise to navigate the process effectively.
Despite these challenges, the H-2A program remains a critical source of necessary labor. For many farm operators, it is the only viable source of labor available - particularly for crops that require significant manual labor, such as hand-harvested fruits and vegetables. Therefore, it is recommended that farmers consult with a legal professional or implement a labor management solution to help them remain compliant with these complicated laws.
Employer-Provided Housing Creates New Challenges
Managing temporary workers' living conditions is creating a new layer of challenges for farm operators. According to Wixson, "We are seeing more claims of same-sex harassment. These claims can be complicated when employees are living in employer-provided housing." She recommends employers review policies with supervisors and develop a process to address these claims early on. "When supervisors 'wing it,' things can go horribly wrong."
Best Practices for Farmers to Protect Themselves
Now more than ever, it's essential for farm operators to know where their employees are. A labor-management solution can help you keep track of your employees and what times they are on or off the clock. The threat of time theft while paying premium wages for your employees can significantly impact the profitability of your harvest season. A labor management solution can help you see where your employees are in real-time and make management decisions accordingly.
Additionally, farmers can protect themselves and their businesses from the threat of labor law litigation by staying informed. Stay up to date with legislative changes, and if you have questions, ask for help. Wixson says, "There are industry groups, agencies, and other professionals who want to ensure that you're doing it right. A bad case against one farmer implicates the whole industry."
Sarah L. Wixson is an Employment Law Attorney specializing in Agriculture at Stokes Lawrence, P.S. She has more than two decades of litigation experience working with private companies in the agricultural industry on complex litigation matters.
Bryan Little is a labor-affairs specialist with extensive experience in both government and agriculture and is the Chief Operating Officer of Farm Employers Labor Service.
The information provided on this website does not, and is not intended to, constitute legal advice; instead, all information, content, and materials available on this site are for general informational purposes only. Please contact your trusted legal professional for the most up-to-date legal advice for your business.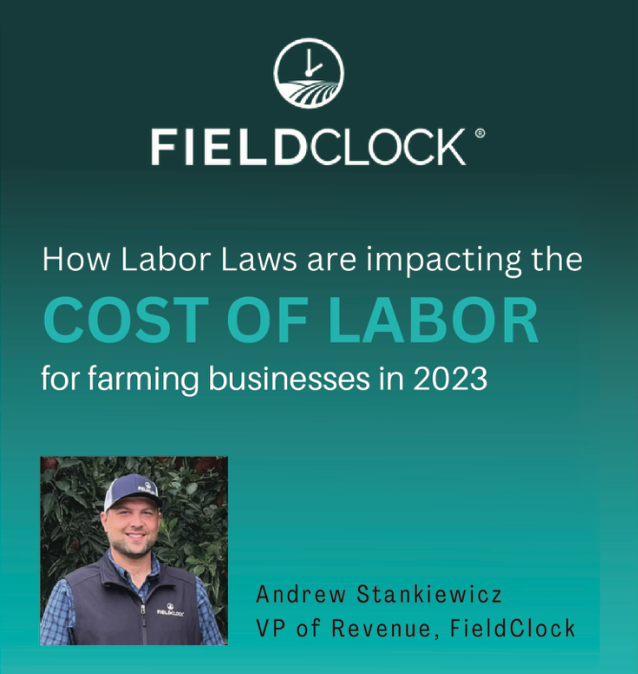 Stay up to date on the latest farm labor laws
We'll send you an easy-to-reference PDF version of our quarterly update as well as add you to our resources list.