How To Maximize Cherry Farm Profitability
No one knows if George Washington really chopped down a cherry tree. But one thing you do know: The cherry harvest is almost here, and your cherry farm must be ready to make the most of it.
Depending on your orchard location, cherry harvesting, packing, and shipping will keep you busy throughout the spring and summer. As you prepare your warehouse, labor, and equipment for a successful cherry harvest and marketing season, take the following actions to make it as profitable as possible.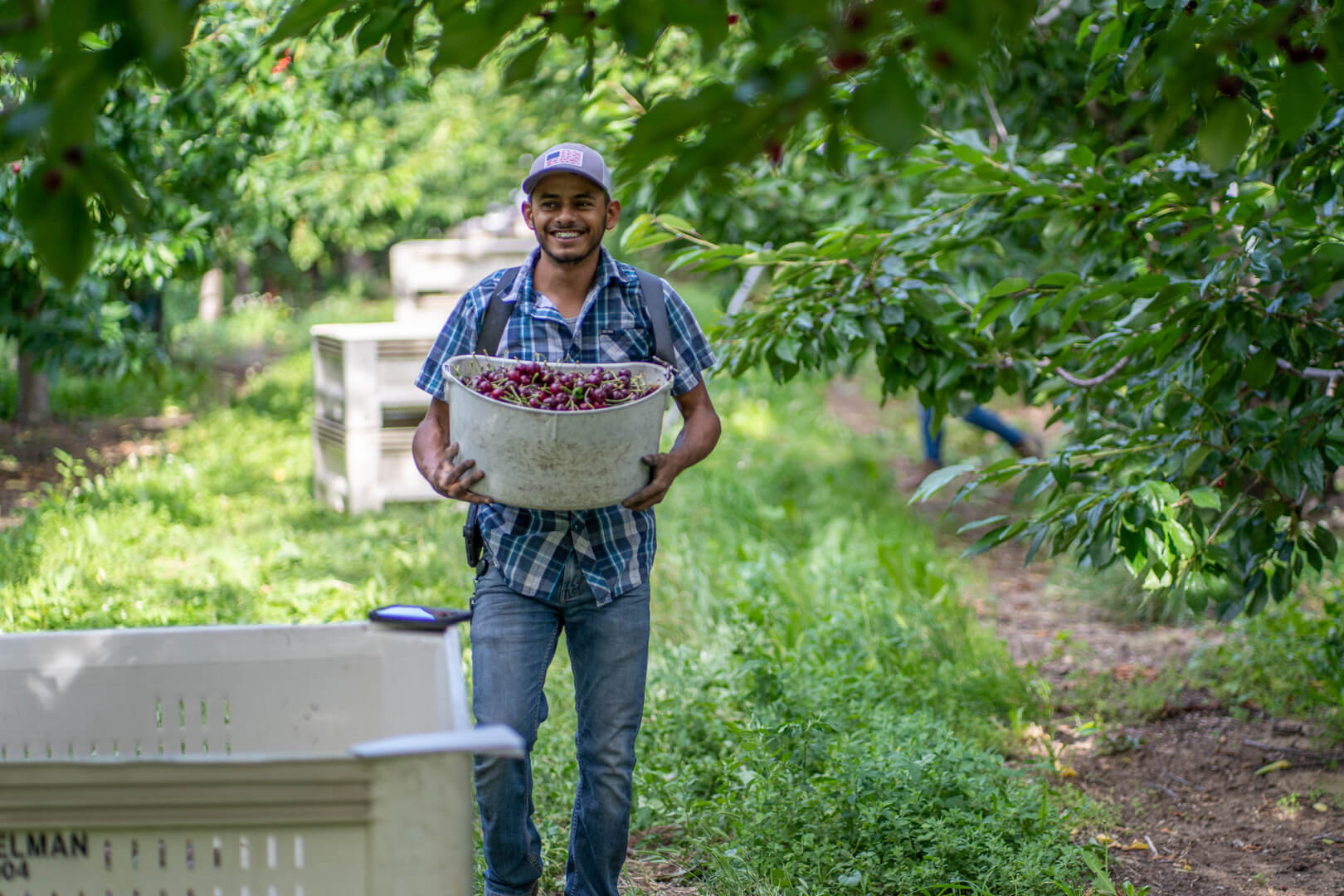 Train Cherry Pickers for High Productivity
It's much harder to sell damaged or overripe fruit, so how you pick fruit directly correlates to how much you can sell and for how much.
Machine harvesting uses a tree-shaking method to harvest cherries, but they are usually stemless. This harvesting method may make sense for your cherry farm if you plan to sell cherries for processing into dried, juiced, or frozen products. But when your goal is to harvest high-quality, fresh cherries with stems, handpicking is more effective. Cherries with stems don't just look great; they also last longer and limit the risk of post-harvest infection.
Efficient cherry-picking by hand takes skill, patience, and a good eye. For a profitable cherry harvest, you'll need to train your pickers to be strong in all these areas. To start, it's critical to ensure all cherry fruit pickers understand your expectations and know that the goal isn't just to pick as many cherries as possible but to pick as many of the right cherries using the right method.
When training pickers, demonstrate how to work in your trees, how to pick as much of the ripe fruit as possible, and how to retain the stem without accidentally picking the spur. These practices will not only maximize this year's harvest but also help you protect the health of the trees and ensure your future harvests provide a robust yield of fruit.
Training your fruit pickers can be a very detailed process that includes the following demonstrations:
How to identify ripe fruit, stems, and spurs.
How to use ladders on trees.
How to avoid damaging fruit when placing it into collection buckets.
Resources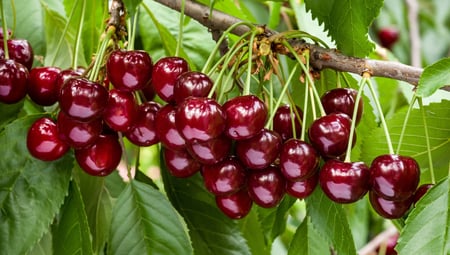 Building a Dynamite Team of Cherry Pickers
After years of growing, your cherry trees are finally ready for harvest. But to maximize your yield during cherry fruit season, you'll need a team of pickers committed to achieving the perfect balance of quantity and quality.
Read More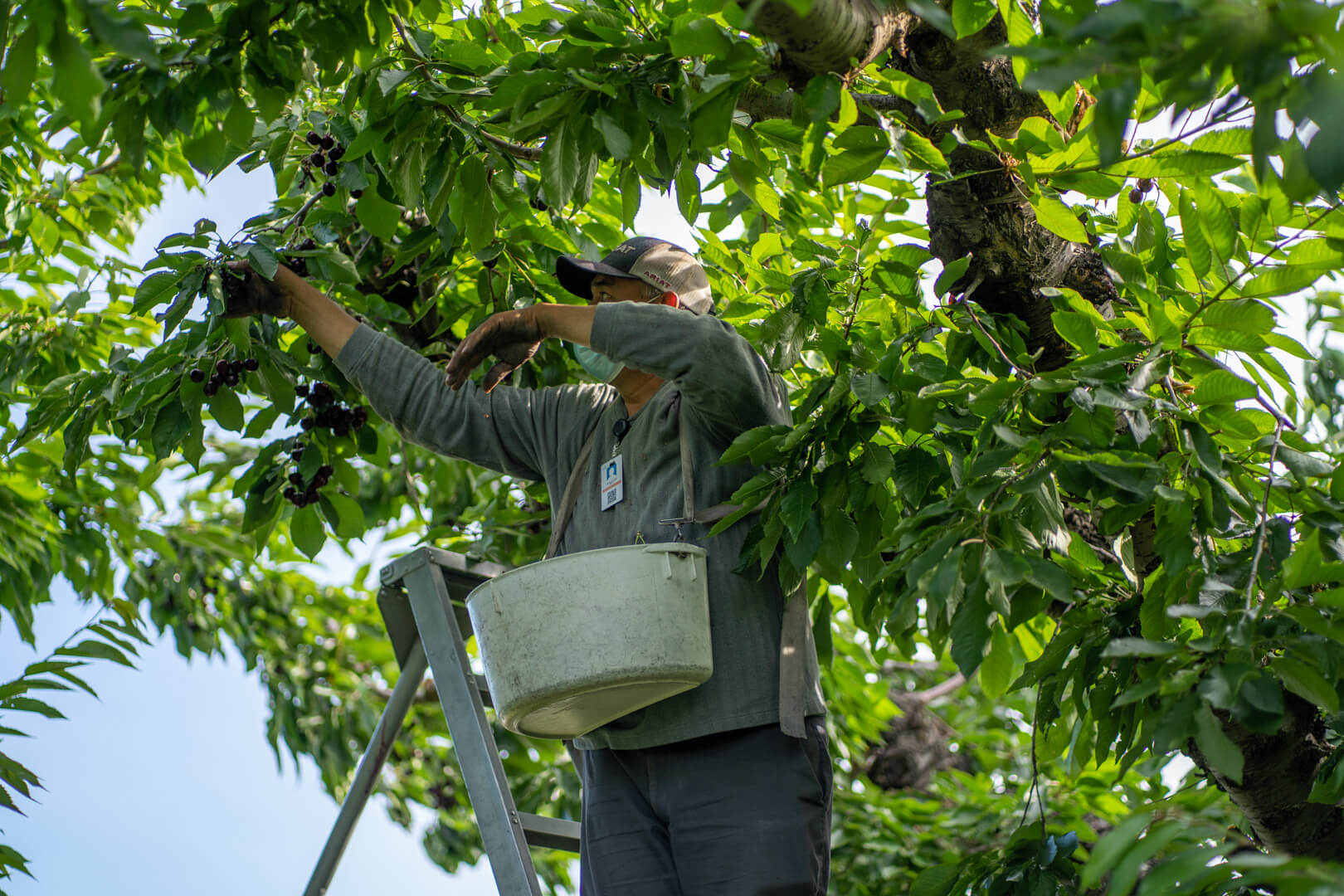 Pay Competitive Rates to Pickers
It may seem counterintuitive, but maximizing your cherry farm's profitability doesn't come from paying the lowest rates. It comes from paying a little more. By paying very competitive rates, you can demonstrate to pickers that they can earn the same or more on your farm by picking for quality, not quantity.
Instead of racing against the clock to fill harvesting buckets each day, pickers can harvest fruit to your specifications without worrying about lower take-home pay. They will see they can maintain their earnings by picking lower volume and higher quality. Also, by paying a higher wage, you can retain your trained fruit pickers instead of hiring and retraining a whole crop of new hires every harvest.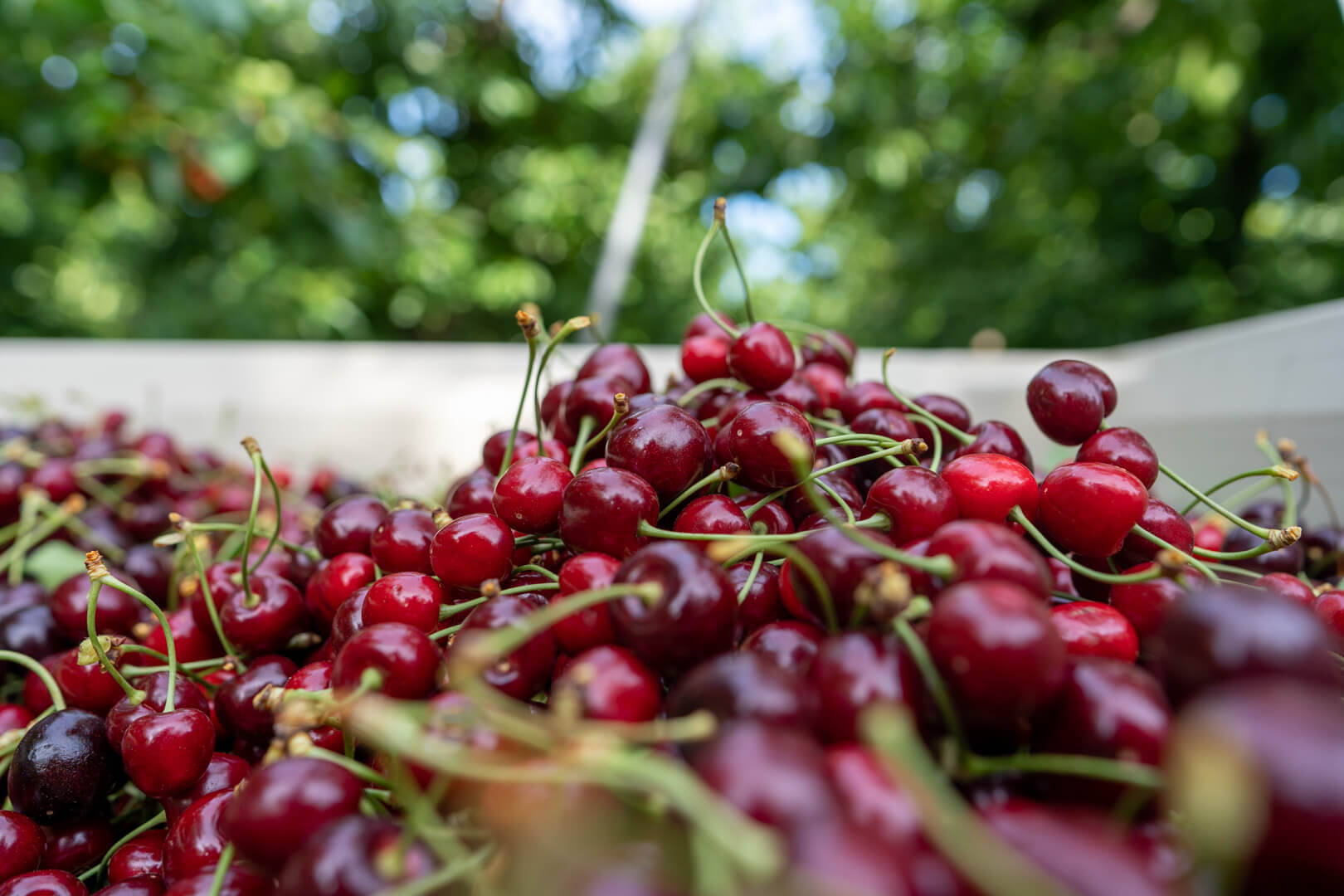 Stay on Top of Fruit Quality Metrics
Just like individual buyers in stores will inspect fruit for freshness and quality, you do the same at harvest time. But when you have hundreds or thousands of trees spread across one or more orchards, you can't be there to inspect the quality of the fruit on every tree and in every harvesting barrel.
To ensure you know about the quality of your cherry as it's being harvested, use a labor management app designed specifically for farms and orchards. It allows your crew bosses and field managers to take notes about quality so you can identify issues and take immediate action. Quality-control technology also helps you identify your best pickers and direct your training to those who need help improving how they select and pick cherries.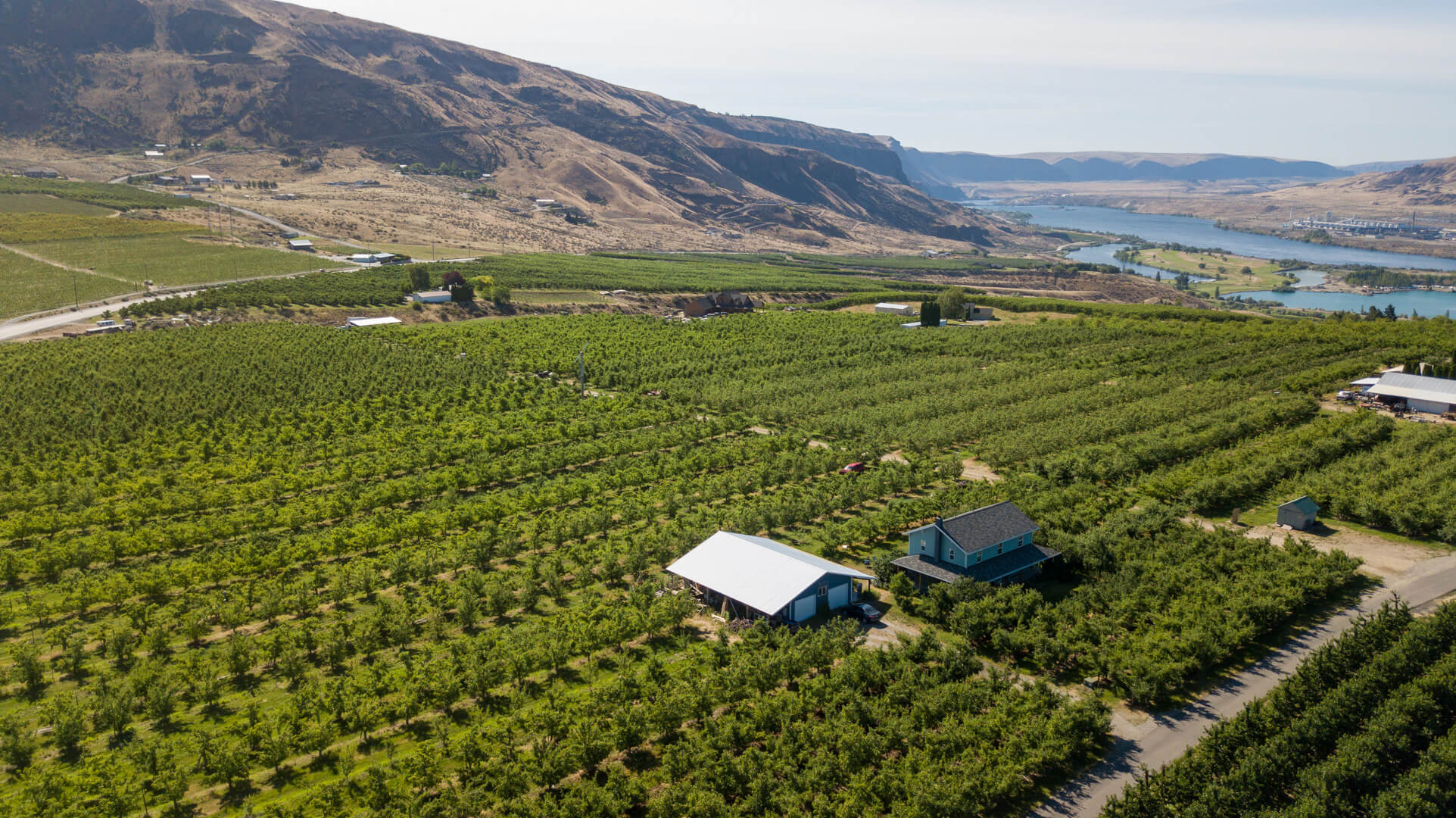 Maintain Warehouse Facilities
Operating a profitable cherry farm requires packing and storage methods that keep your cherries safe from diseases and pests. The last thing you need is to harvest beautiful cherries that you can't sell for your target price because they weren't cooled or packed correctly.
Therefore, before the harvest gets underway, ensure all your equipment is maintained and your warehouse is staffed for efficiency. For example, you may need to take the following actions:
Hire new employees to cover all warehouse shifts, including sorters, packers, and administrative staff.
Purchase parts and backup equipment.
Schedule your fruit cooling systems for maintenance.
These steps will help you pack and ship your cherries without any downtime that could negatively impact quality and time to market.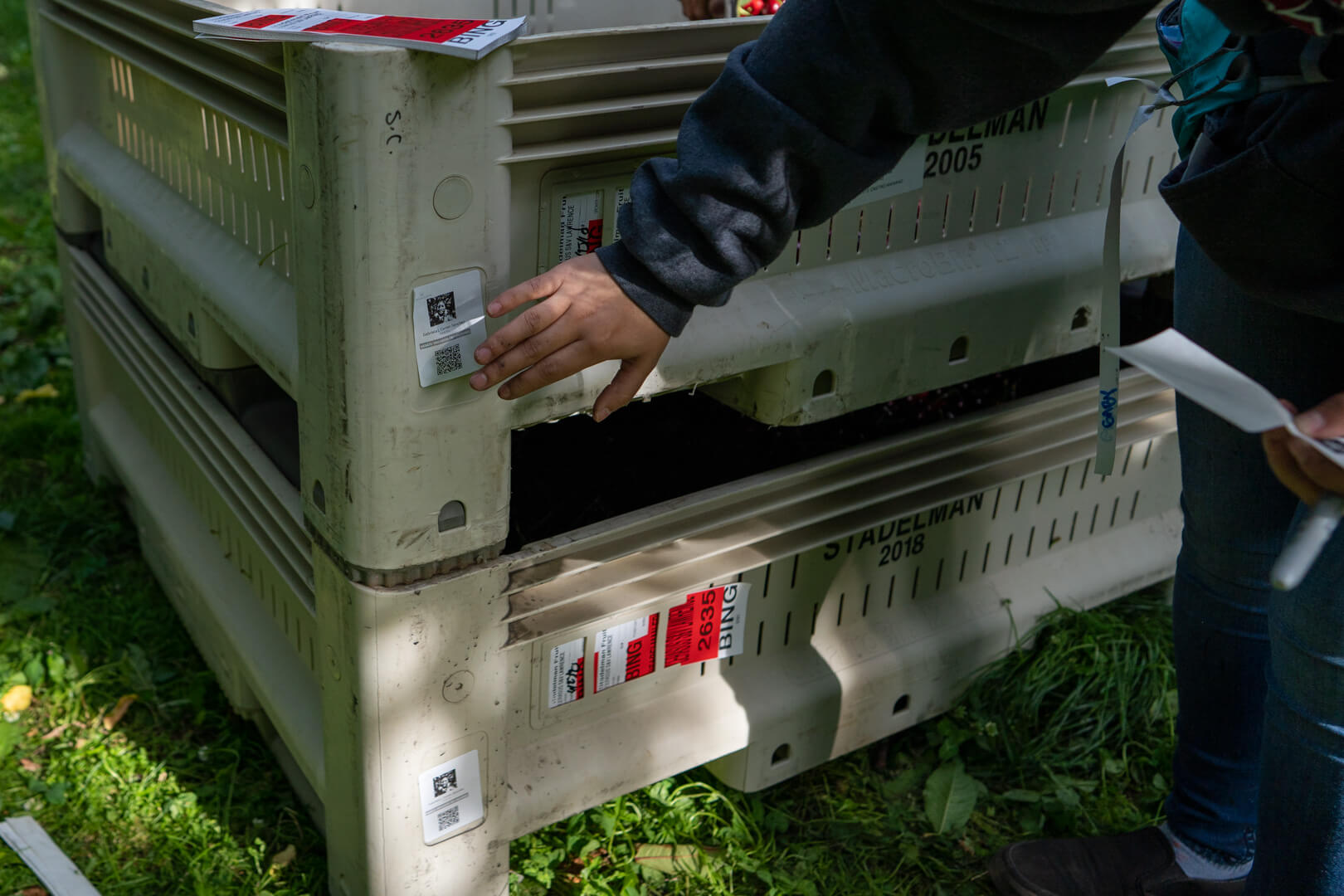 Evaluate Potential Buyers
According to figures compiled by the Agricultural Marketing Resource Center (AgMRC), tart cherry production in the US totaled 138 million pounds in 2020, valued at $0.38 per pound. By building a diverse group of buyers, you can determine where you can get the best price for your cherries and maximize the profitability of your cherry farm.
With multiple buyers, you not only have more places to sell, but also built-in back-ups should demand slow down for any of your biggest buyers. In addition to wholesale buyers, you may want to consider the following:
Manufacturers of cherry juices and other products
Restaurants
Farmers markets
Local co-ops
U-pick buyers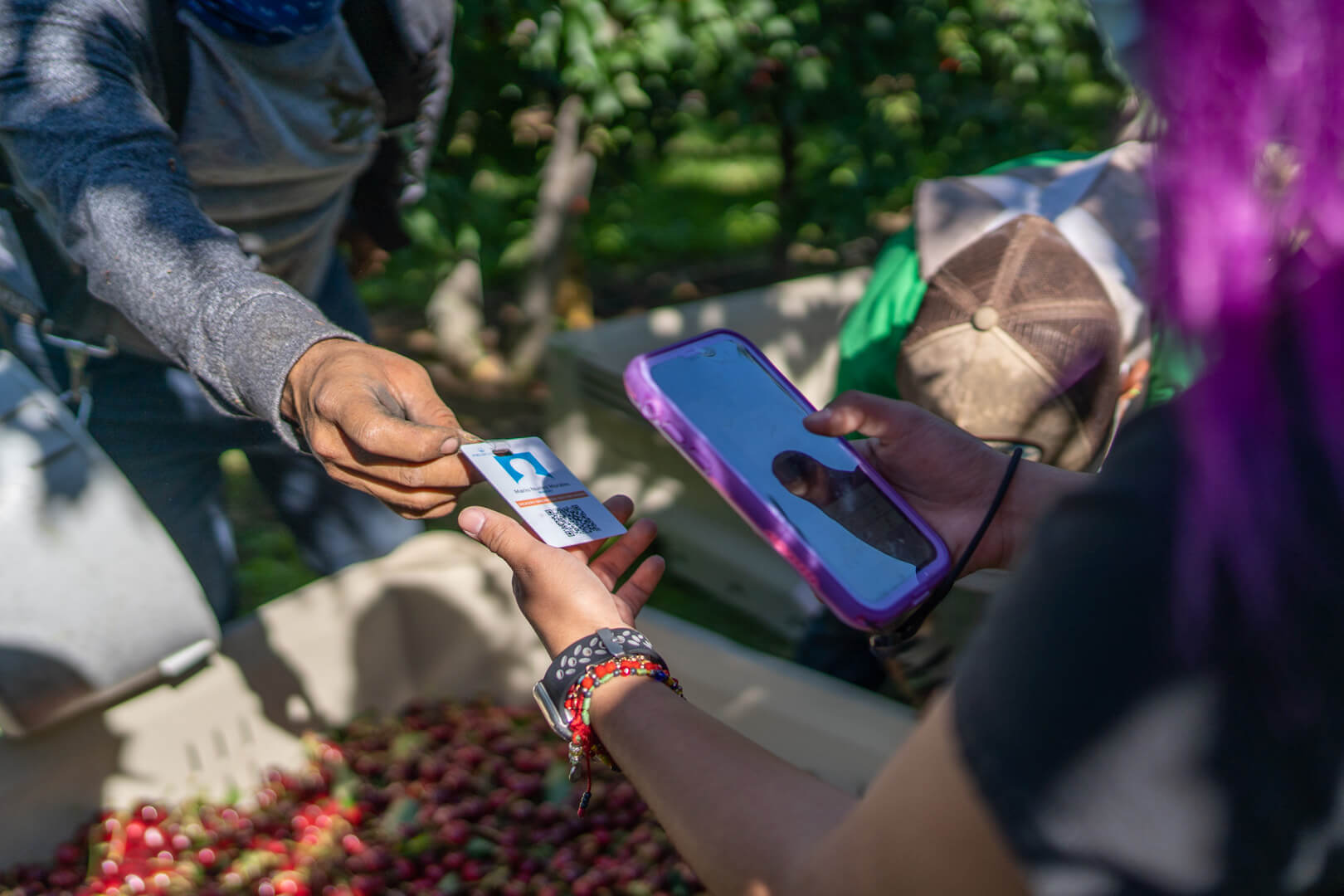 Develop Contingency Plans
Weather, pests, and other factors can throw a wrench in your cherry harvesting plans. But that doesn't mean your cherry farm has to take a loss just because there's been too much (or not enough) rain or a new pest that threatens your harvest. By developing a contingency plan, you'll have a road map for the decisions you may need to make with staffing, purchases, and other activities if a crisis strikes.

You can't plan for every possible contingency, but you can start by asking, "What if?" Going over possible scenarios related to extreme weather conditions, pests, or fruit quality issues will help you determine the steps you'll take when those "what ifs" actually happen. For example, some cherry farmers prepare for potential storms by purchasing panels and trellises to protect their cherry trees.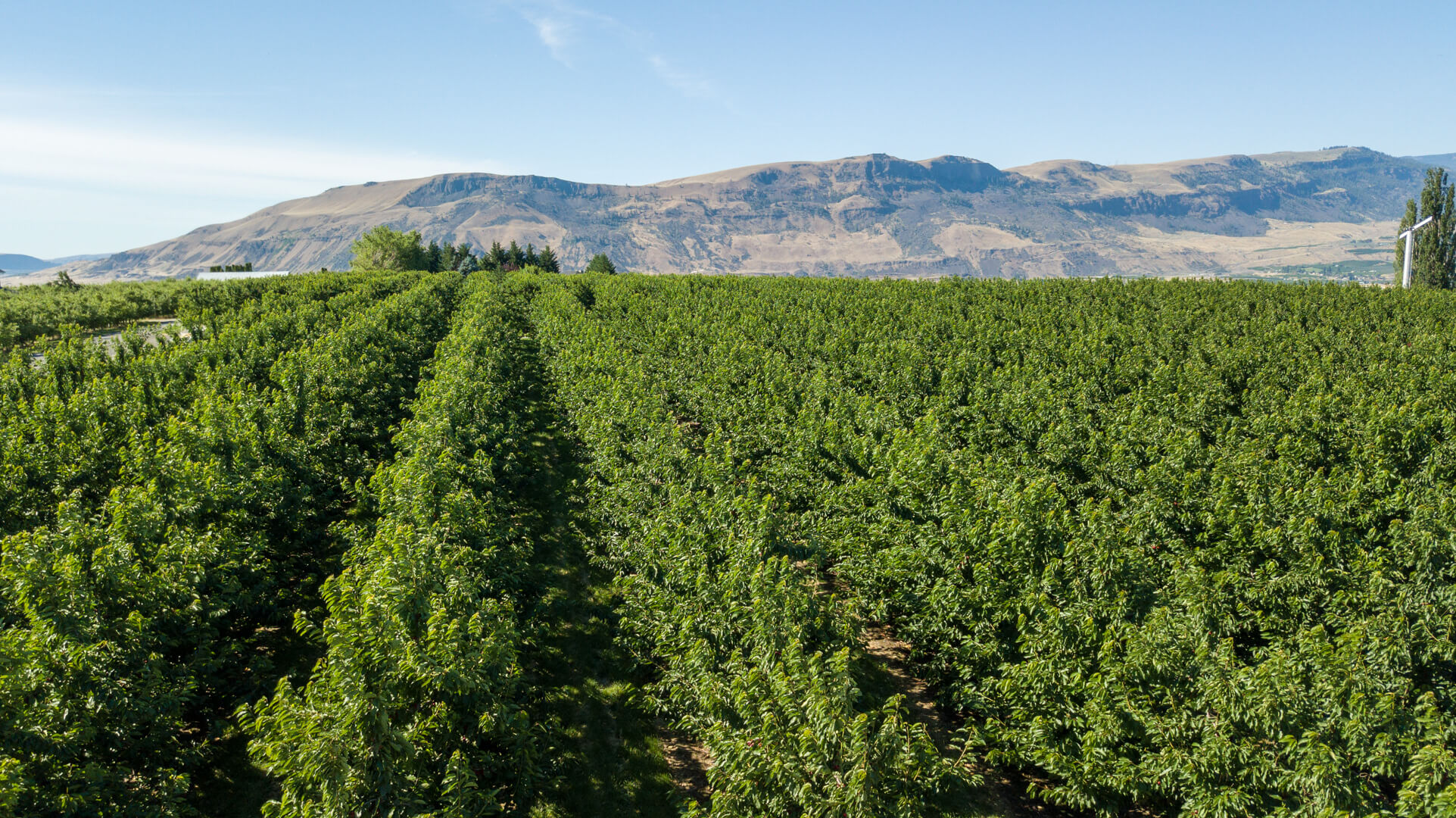 Consider How to Scale Your Cherry Farm For Growth
Because cherry trees take several years to yield fruit, expanding your cherry farm doesn't happen overnight. Therefore, you'll need to explore different options to scale your farm for larger and more profitable harvests. Some ideas include:
Dedicate part of your orchard for u-pick visitors

: Today, you have a thriving orchard that produces cherries for wholesale and retail buyers. In future harvest seasons, you could have an orchard with retail operations. In addition to inviting visitors to pick their own cherries, you could sell cherry pies and other cherry goods.

Explore strategic partnerships

: Partnering with other orchards and organizations in the cherry harvesting and research sector can provide you with valuable knowledge about harvesting trends and best practices. Depending on your location, you may want to explore joining organizations such as the

Michigan Tree Fruit Commission

and

Northwest Cherry Growers

.
Expand your footprint: You can scale your cherry farm by increasing your acreage. You could explore purchasing adjoining land to your farm or research the feasibility of expanding into a different state or region (e.g., from Oregon to Washington).
Resources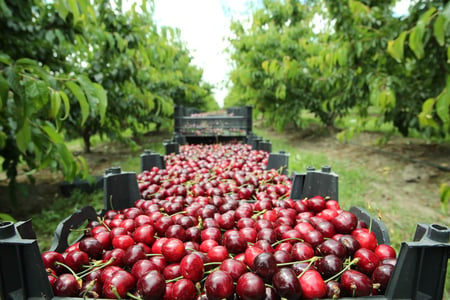 Ready to Scale Your Small Farm? Here's How!
From the moment the first seed is planted, a small farm has the potential to grow in both complexity and size. In many ways, the rate of growth depends on you.
Read More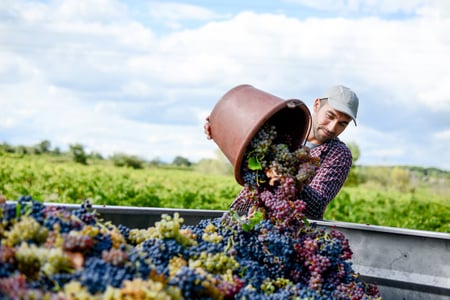 4 Tips for Optimizing the Harvest Season
When harvesting time comes around, you know how important it is to do everything you can to make it successful.
Read More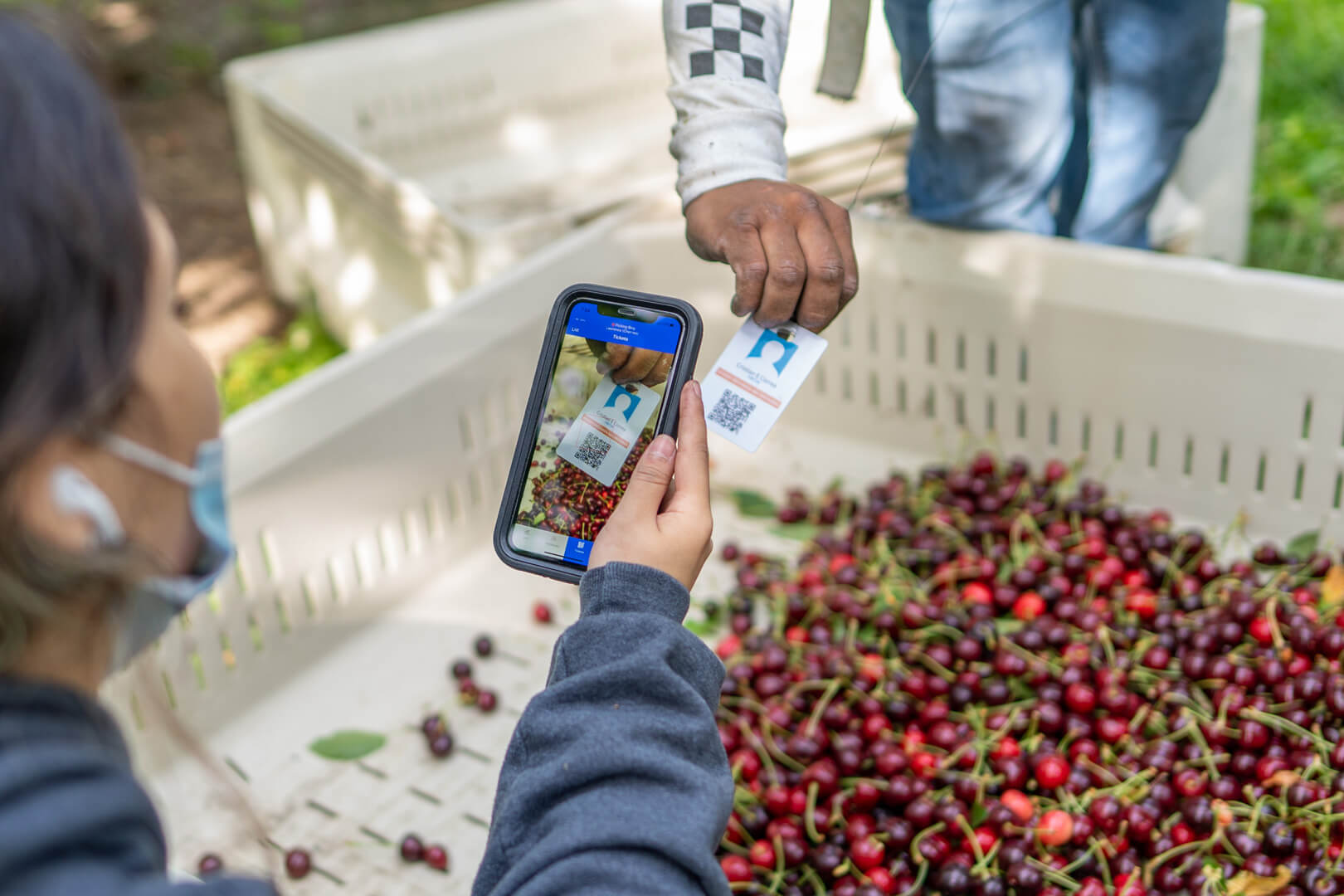 Invest in Technology That Improves Productivity
The higher your cherry farm's productivity, the higher its profitability. And productivity is about more than harvesting the most quality cherries. You can also drive higher productivity with tools that streamline daily activities and eliminate paper processes. For example, you can replace paper timesheets with software that automates employee time tracking.
Using a badging system that allows employees to quickly clock in and out improves accuracy and minimizes calculation errors associated with pen and paper. You could also integrate your badging system with an employee portal your employees can access on their phones so they can see their hours and piece counts at any time.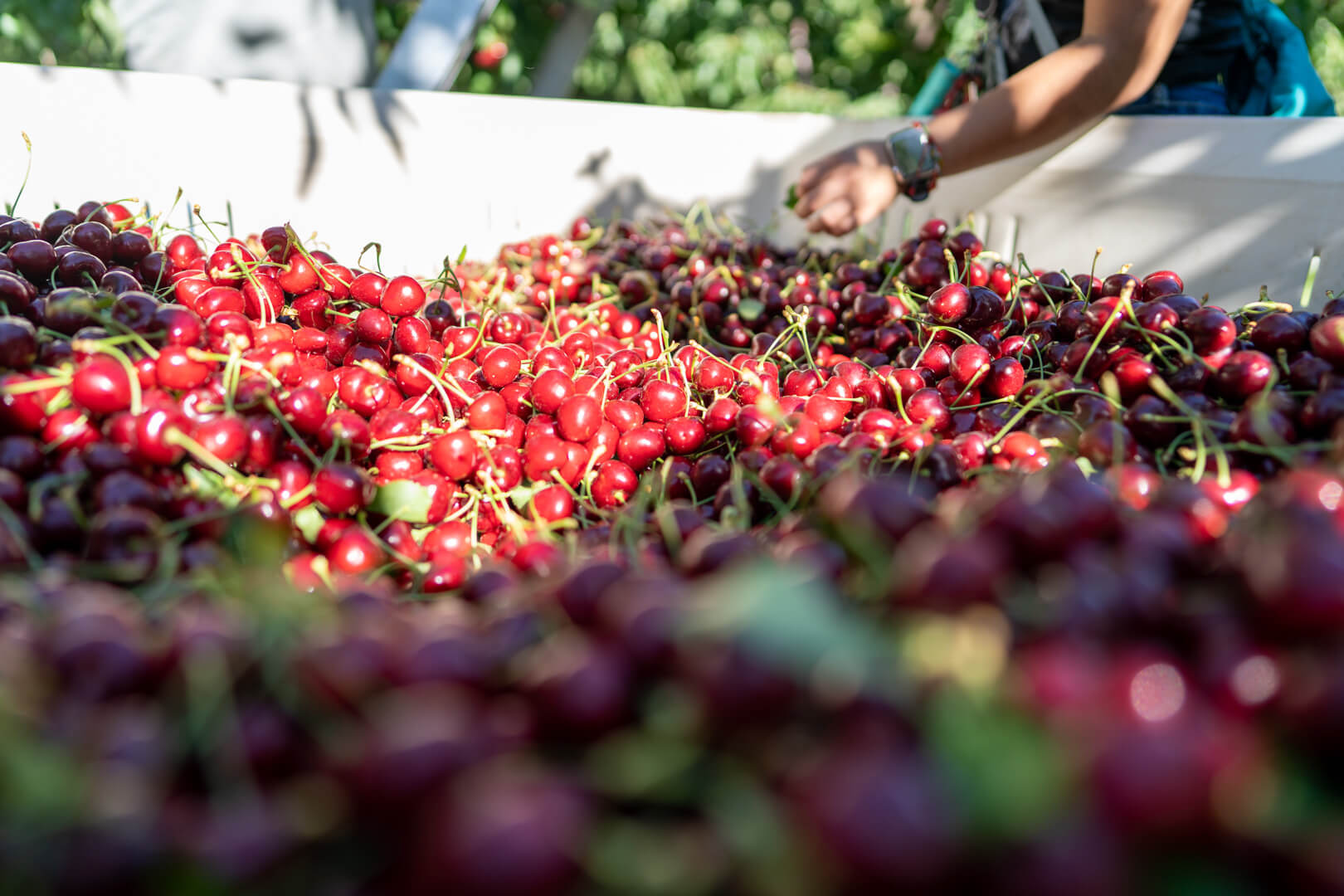 Boost Your Cherry Farm Profitability
Just as your cherry trees grow each year and produce plentiful cherries to support your harvest, your cherry farm can also grow more profitable each year. It's possible with the help of highly trained fruit pickers, well-thought-out growth planning, and technology that simplifies your harvest and quality control activities. As you plant, harvest, and care for your trees, you can manage these activities more efficiently and ultimately increase your production and sales volume.
At FieldClock, we understand the importance of delivering high-quality produce to buyers and consumers. Our easy-to-use data collection and reporting tools simplify farm and labor management activities so you can track your productivity and deliver a bigger, better harvest every year.
Let's talk more about how we can help your upcoming cherry harvest!
Our team is standing by to answer any and all questions you might have. We promise they don't bite.